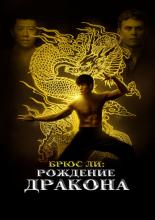 Birth of the Dragon (movie, 2017)
Birth of the Dragon
Set against the backdrop of San Francisco's Chinatown, this cross-cultural biopic chronicles Bruce Lee's emergence as a martial-arts superstar after his legendary secret showdown with fellow martial artist Wong Jack Man.
The 1 best video reviews about Birth of the Dragon (2017)
We've put together 1 video reviews, opinions and reactions to the Birth of the Dragon (2017) movie. You can watch and evaluate each of them. Caution, spoilers may be present in some reviews. If you are a video blogger and want to add or remove videos from this page, write to us.
Birth of the Dragon - Movie Review