10 best movies like Aquaman (2018)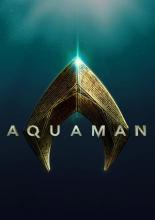 Once home to the most advanced civilization on Earth, Atlantis is now an underwater kingdom ruled by the power-hungry King Orm. With a vast army at his disposal, Orm plans to conquer the remaining oceanic people and then the surface world. Standing in his way is Arthur Curry, Orm's half-human, half-Atlantean brother and true heir to the throne.
---
List of the best movies like Aquaman (2018): The Phantom, Avengers: Endgame, Aquaman, David and Goliath, Suicide Squad, The Dark Tower, Double Dragon, Deadpool 2, Spider-Man: No Way Home, Dragonball Evolution.
Tags: movies similar to Aquaman (2018) - full list