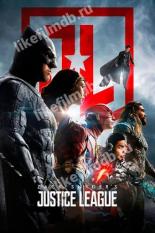 Zack Snyder's Justice League (movie, 2021)
Zack Snyder's Justice League
Determined to ensure Superman's ultimate sacrifice was not in vain, Bruce Wayne aligns forces with Diana Prince with plans to recruit a team of metahumans to protect the world from an approaching threat of catastrophic proportions.
The 1 best video reviews about Zack Snyder's Justice League (2021)
We've put together 1 video reviews, opinions and reactions to the Zack Snyder's Justice League (2021) movie. You can watch and evaluate each of them. Caution, spoilers may be present in some reviews. If you are a video blogger and want to add or remove videos from this page, write to us.
Zack Snyder's Justice League Review