10 best shows like The Debtor's Shack (2018)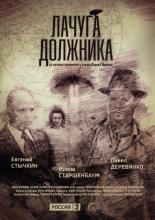 1940. Three little boys find mysterious package from another dimension including the potion allowing the human beings live much longer they do. One of them suddenly dies in the river while others drank the potion. Now they are able to live million more years but still they will never forget what happened with their friend.
List of the best shows and series like The Debtor's Shack (2018): Siberia, 257 Reasons to Live, Закон каменных джунглей, The Project "Anna Nikolaevna", Пробуждение, Better Than Us, Marvel's Jessica Jones, Krypton, Tribes of Europa, Extinct.