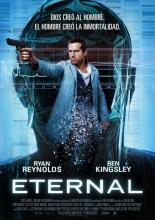 Self/less (movie, 2015)
Self/less
An extremely wealthy elderly man dying from cancer undergoes a radical medical procedure that transfers his consciousness to the body of a healthy young man but everything may not be as good as it seems when he starts to uncover the mystery of the body's origins and the secret organization that will kill to keep its secrets.
The 1 best video reviews about Self/less (2015)
We've put together 1 video reviews, opinions and reactions to the Self/less (2015) movie. You can watch and evaluate each of them. Caution, spoilers may be present in some reviews. If you are a video blogger and want to add or remove videos from this page, write to us.
SELF/LESS (Starring Ryan Reynolds) Movie Review