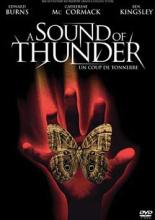 A Sound of Thunder (movie, 2005)
A Sound of Thunder
When a hunter sent back to the prehistoric era runs off the path he must not leave, he causes a chain reaction that alters history in disastrous ways.
The 1 best video reviews about A Sound of Thunder (2005)
We've put together 1 video reviews, opinions and reactions to the A Sound of Thunder (2005) movie. You can watch and evaluate each of them. Caution, spoilers may be present in some reviews. If you are a video blogger and want to add or remove videos from this page, write to us.
A SOUND OF THUNDER ( 2005 Edward Burns ) Sci-Fi Movie Review