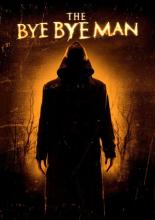 The Bye Bye Man (movie, 2017)
The Bye Bye Man
When three college students move into an old house off campus, they unwittingly unleash a supernatural entity known as The Bye Bye Man, who comes to prey upon them once they discover his name.
The 2 best video reviews about The Bye Bye Man (2017)
We've put together 2 video reviews, opinions and reactions to the The Bye Bye Man (2017) movie. You can watch and evaluate each of them. Caution, spoilers may be present in some reviews. If you are a video blogger and want to add or remove videos from this page, write to us.
The Bye Bye Man - Movie Review w/ John Flickinger
The Bye Bye Man - Movie Review