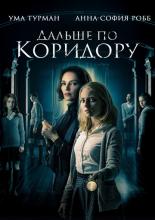 Down a Dark Hall (movie, 2018)
Down a Dark Hall
Kit, a troubled girl, is sent to the exclusive Blackwood boarding school, where she discovers that only four other female students have been admitted to learn the four pillars of knowledge under the ominous wing of the mysterious headmistress Madame Duret.
The 1 best video reviews about Down a Dark Hall (2018)
We've put together 1 video reviews, opinions and reactions to the Down a Dark Hall (2018) movie. You can watch and evaluate each of them. Caution, spoilers may be present in some reviews. If you are a video blogger and want to add or remove videos from this page, write to us.
Down a Dark Hall (2018) Horror movie review!