10 best movies like Sobibor (2018)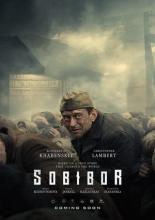 Based on the true story, international historical project "Sobibor" is dedicated to the heroism of the Soviet o cer Alexander Pechersky. During the great Patriotic war, being in a Nazi concentration camp Sobibor he managed to do the impossible — for only three weeks to organize a revolt and mass escape of the prisoners. Part of the escapees were caught and shot, and the rest led by Pechersky managed to escape and joined the partisans.
List of the best movies like Sobibor (2018): Rome, Open City, Panfilov's 28 Men, The Photographer of Mauthausen, Stalingrad, Battle for Sevastopol, The Grey Zone, Defiance, The Round Up, The Book Thief, The Notebook.
Tags: movies similar to Sobibor (2018) - full list