10 Best Animation movies like Pocahontas (1995)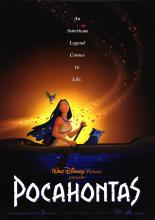 History comes gloriously to life in Disney's epic animated tale about love and adventure in the New World. Pocahontas is a Native American woman whose father has arranged for her to marry her village's best warrior. But a vision tells her change is coming, and soon she comes face to face with it in the form of Capt. John Smith.
List of the best animation movies like Pocahontas (1995): Soul, The Lorax, Anastasia, The Lion King, Frozen II, The Wonderful World of the Brothers Grimm, Happy Feet Two, Dumbo, The Princess and the Frog, The Book of Life.
Tags: movies similar to Pocahontas (1995) - full list