10 Best Animation movies like Ice Age (2002)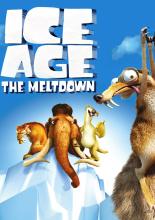 With the impending ice age almost upon them, a mismatched trio of prehistoric critters – Manny the woolly mammoth, Diego the saber-toothed tiger and Sid the giant sloth – find an orphaned infant and decide to return it to its human parents. Along the way, the unlikely allies become friends but, when enemies attack, their quest takes on far nobler aims.
---
List of the best animation movies like Ice Age (2002): Horton Hears a Who!, Moana, Pokémon Detective Pikachu, Madagascar 3: Europe's Most Wanted, The Lion King, Asterix: The Secret of the Magic Potion, The Lego Movie 2: The Second Part, Missing Link, Leafie, a Hen Into the Wild, How to Train Your Dragon: The Hidden World.
Tags: movies similar to Ice Age (2002) - full list