10 Best Animation movies like Cinderella (1950)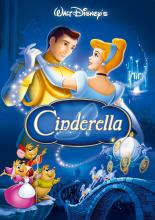 Cinderella has faith her dreams of a better life will come true. With help from her loyal mice friends and a wave of her Fairy Godmother's wand, Cinderella's rags are magically turned into a glorious gown and off she goes to the Royal Ball. But when the clock strikes midnight, the spell is broken, leaving a single glass slipper... the only key to the ultimate fairy-tale ending!
---
List of the best animation movies like Cinderella (1950): The Princess and the Frog, Soul, The Book of Life, The Little Mermaid: Ariel's Beginning, Strange Magic, Sleeping Beauty, Frozen II, Moana, Lava, Rise of the Guardians.
Tags: movies similar to Cinderella (1950) - full list