10 best shows like Beyond Evil (2021)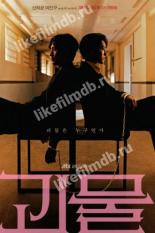 A serial murder case takes place in the small, peaceful city. The case is the same serial murder case that took place 20 years ago and changed Lee Dong-sik's life. The two detectives work to catch the killer.
List of the best shows and series like Beyond Evil (2021): Memorist, Paris Police 1900, Mouse, Chikatilo, Flower of Evil, The King: Eternal Monarch, So I Married an Anti-Fan, За час до рассвета, Tell Me What You Saw, Invisible City.