10 best movies like Air (2015)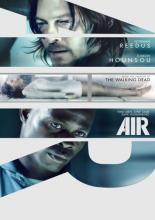 In the near future, breathable air is nonexistent. Virtually all of humanity has disappeared, and those chosen to reestablish society reside in a controlled state of suspended animation. Two engineers tasked with guarding the last hope for mankind struggle to preserve their own sanity and lives while administering to the vital task at hand.
---
List of the best movies like Air (2015): The Divide, The Omega Man, Approaching the Unknown, The Day, Children of Men, Passengers, Time Lapse, Radioflash, Love, The Day After Tomorrow.
Tags: movies similar to Air (2015) - full list