10 best shows like Квнщики (2018)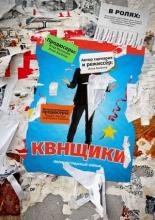 We don't have an overview translated in English. Help us expand our database by adding one.
List of the best shows and series like Квнщики (2018): Peace! Friendship! Chewing gum!, Vne Igry, 257 Reasons to Live, Psychologenies, Jetlag, The Project "Anna Nikolaevna", Sweet Life, The Street, Difficult teens, No kidding.