10 best shows like The Last Minister (2020)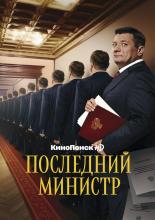 A well-meaning but hapless functionary in grips of mid-life crisis is appointed to run Russia's Ministry of Long-term planning - a small, underfunded, understaffed and generally ignored state agency. With a team consisting of sycophants and corrupt cynics he embarks on an idiotic quest to make Russia great again.
List of the best shows and series like The Last Minister (2020): Veep, House of Cards, COBRA, Domina, How to Become a Tyrant, Mr. Mayor, House Arrest, Comfort zone, Brave New World, The '90-s. Funny and Loud.