10 best shows like Raised by Wolves (2020)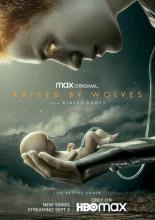 After Earth is ravaged by a great religious war, an atheistic android architect sends two of his creations, Mother and Father, to start a peaceful, godless colony on the planet Kepler-22b. Their treacherous task is jeopardized by the arrival of the Mithraic, a deeply devout religious order of surviving humans.
---
List of the best shows and series like Raised by Wolves (2020): Westworld, Tribes of Europa, Lost in Space, Andromeda, Humans, The 100, Brave New World, The Expanse, The Stand, Vivy -Fluorite Eye's Song-.