10 best shows like Endless Love (2015)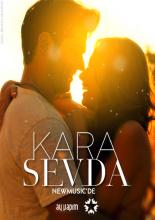 Two separate worlds lie on two sides of the road in a seaside town. Both too close and way too far from each other. What happens when two young people from these worlds fall in love? Kemal is one of the three children of a moderate family that lives in one of the inner neighborhoods of the town. His hand to mouth world has pinned all hopes on him. The motive of this world is not high aims, it's to make a living and survive. It's Kemal's last year in mine engineering. His dreams are restricted with the truth and he doesn't believe in miracles. Especially in miracles like love. Kemal is soon tested with his disbelief and Nihan hops into his monotonous life. After that day Kemal's world turns upside down and he loses control.
---
List of the best shows and series like Endless Love (2015): Love Once Again, Leyla ile Mecnun, 20 Minutes, Kurt Seyit and Şura, Afili Ask, Unfinished Love Circle, You Are Everywhere, Ateşböceği, Sen Çal Kapımı, 7 Faces.