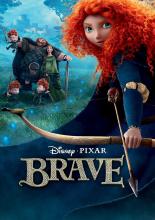 Brave (movie, 2012)
Brave
Brave is set in the mystical Scottish Highlands, where Mérida is the princess of a kingdom ruled by King Fergus and Queen Elinor.
The 2 best video reviews about Brave (2012)
We've put together 2 video reviews, opinions and reactions to the Brave (2012) movie. You can watch and evaluate each of them. Caution, spoilers may be present in some reviews. If you are a video blogger and want to add or remove videos from this page, write to us.
Brave was a Disappointment
BRAVE is an EPIC TALE! (Movie Commentary)